Expanding Emergency Ventilation Capacity
The Project Prana Foundation is a 501(c)(3) charitable organization. All donations are tax deductable.
In just 3 days, India has reported 1 million new COVID-19 cases, bringing the country's total to more than 17 million cases. The country is in dire need of respiratory care devices. Please consider taking action to expand ventilation by donating to Project Prana today.
Project Prana is equipped to provide ventilation support to India with ventilator multiplexors as the country faces its second wave of coronavirus.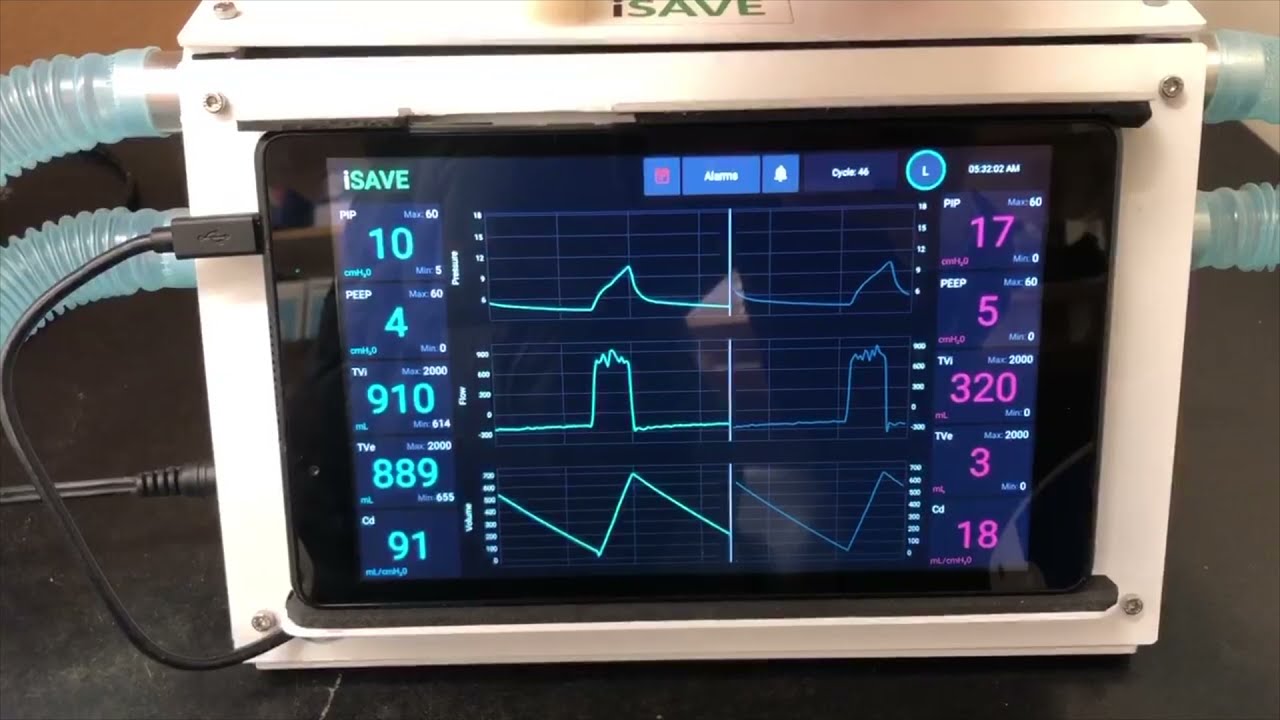 DISCLAIMER: iSAVE is not a stand-alone ventilator or oxygen concentrator. It is a multiplexor that uses an existing ventilator to support two patients.
Pre-order the

iSAVE

today
We are taking pre-orders from Indian hospitals and care facilities for our ventilator expansion device (iSAVE). The iSAVE is used in combination with a ventilator to expand the number of patients that can be ventilated per ventilator. If you are interested, please fill out the form below:
The Individualized System for Augmenting Ventilator Efficacy (
iSAVE
) repurposes existing medical flow valves to allow a single ventilator to provide personalized support to at least two patients. iSAVE is not an oxygen concentrator or a ventilator, but a ventilator multiplexor. The device enables independent control of volume and pressure for each patient and incorporates safety measures to accommodate sudden patient deterioration and cross-contamination. 
Etiam leo tortor finibus vel tellus a, consectetur commodo sem tincidunt.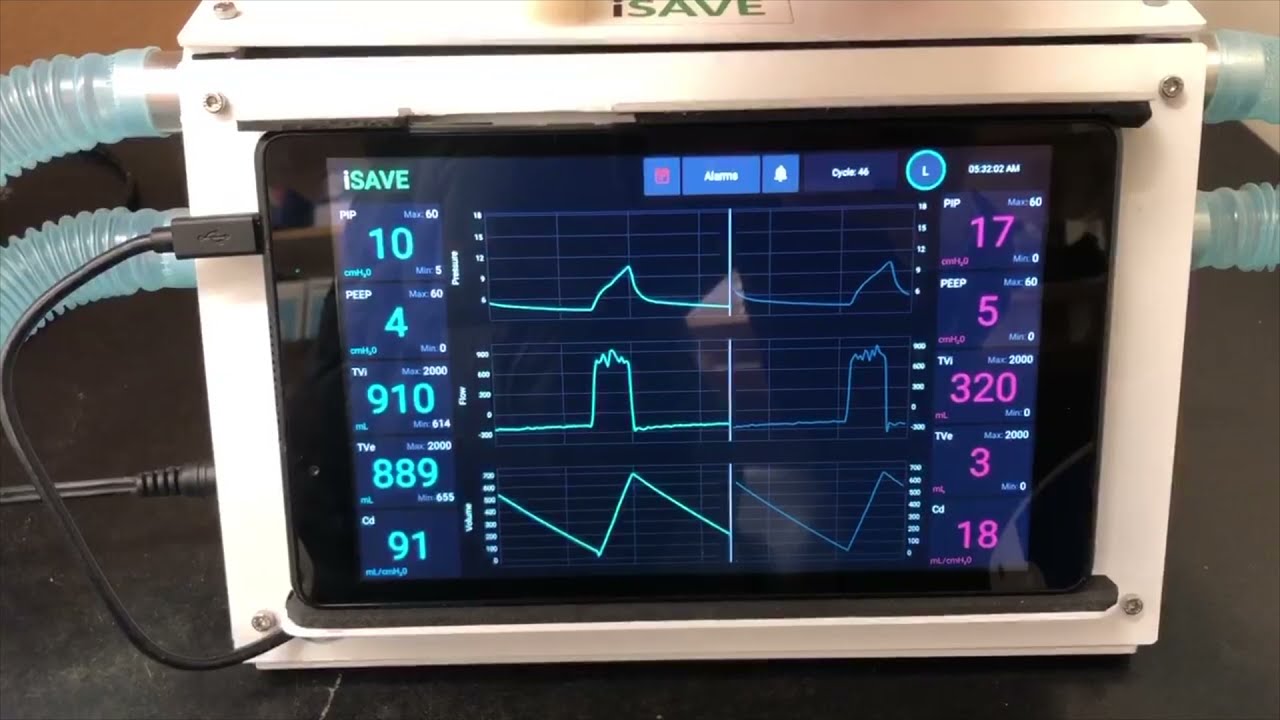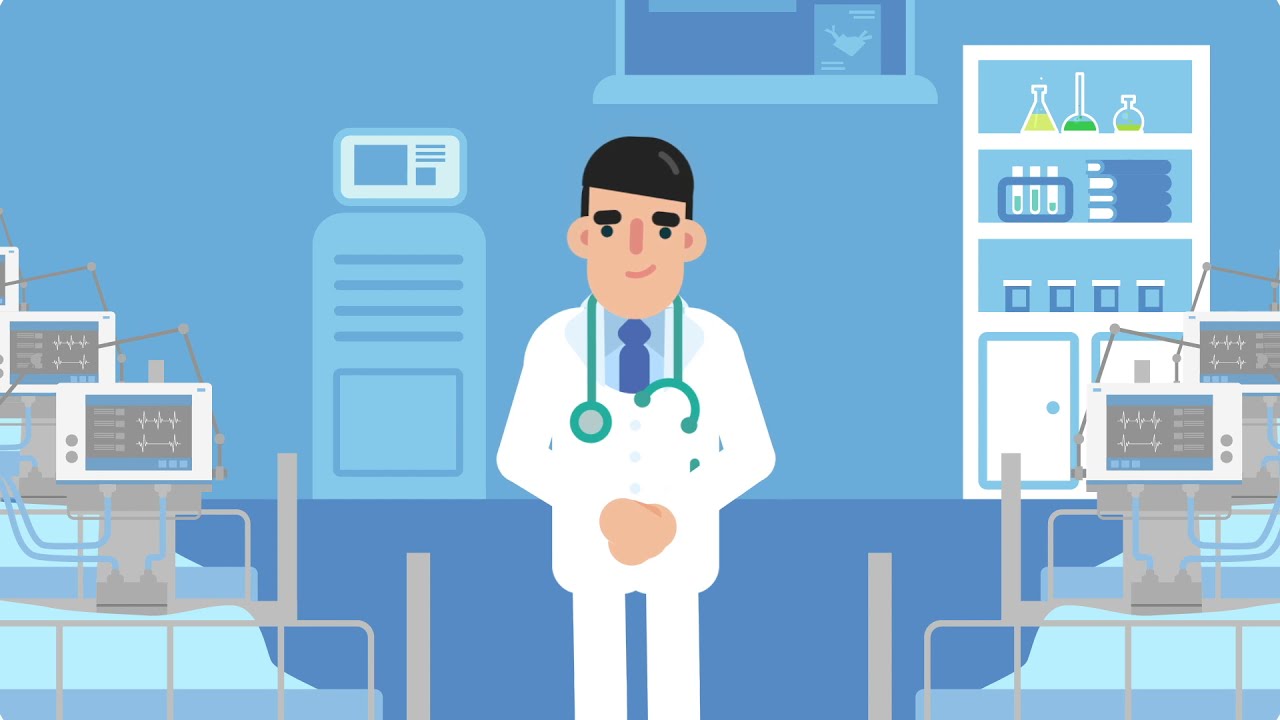 COVID-19 is overwhelming healthcare systems worldwide and a majority lack the capacity to keep up with the global shortage of ventilators. In response, countries have created ventilator production and procurement programs, which has challenged already strained global supply chains. Low-cost and split ventilators have not been optimized or tested/validated under conditions of acute respiratory distress syndrome (ARDS), a significant and life-threatening complication of COVID-19. A team of engineers and clinicians from MIT, Brigham and Women's Hospital, Harvard Medical School, and Philips recently developed the
Individualized System for Augmenting Ventilator Efficacy (iSAVE)
.
This device allows for a safe use of a single ventilator to simultaneously support multiple patients. The system has been
validated in animal models and multiple ICU ventilators
. The iSAVE could potentially expand the ventilation capacity of hospitals using existing ventilators, minimizing the need to procure additional ventilators for emergency situations during and after COVID.
Project Prana
seeks to take the iSAVE where it's needed most around the world.
Patient-Specific Volume and Pressure Control
Alarms and Measures to Mitigate Cross-Contamination Between Patients
Assembly Time of Less Than 10 Minutes
Accomodates Changes due to Sudden Patient Improvement or Deterioration
Expanding Ventilator Capacity Globally
Many countries globally suffer from ventilator shortages, even in the absence of healthcare crises. We are partnering with organizations, healthcare institutions, and startups worldwide to extend technology and education to better bolster capacity and emergency preparedness.
Reach out to us if you would like to discuss a partnership.
Shriya is an MIT Postdoctoral researcher and has previously worked on new neural interfacing methods and amputation surgeries which have been translated to the clinic. She previously directed MIT Hacking Medicine and has engaged in numerous global health efforts.
Freddy has extensive experience developing and translating biomedical optical technologies from the bench into the clinics. He has deep experience in healthcare entrepreneurship and innovation as co-director of MIT Hacking Medicine, MIT COVID-19 Challenge, and MIT Hacking Racism Challenge. He has a long track record in community building and establishing collaborations and alliances in the research, medical, and physician-scientist communities at the local, regional, national, and international levels.
Rajib is a PhD student in the department of Health-Sciences and Technology by Harvard Medical School and MIT. I am trained as a Medical Doctor and Electrical Engineer in Germany and the US with multiple years of experience in non-profit organizations.
Richard Boyer, MD, PhD Thoracic Anesthesiology, Weill Cornell Medicine
Richard is an instructor of Anesthesiology and Van Poznak Research Scholar at Weill Cornell Medicine.
Varun is co-founder & Partner of OneVenture, investing in early stage health tech and climate tech innovations. Varun also works in biotech, at the intersection of health outcomes research and market access & pricing for novel health technologies.
Paige brings experience in strategic finance, product development, and new business strategy for fast-growing businesses in e-commerce and technology. Most recently, she led a product development team to create digital resources for farmers transitioning to sustainable practices. She is currently pursuing a dual degree in Operations Research and an MBA at MIT Sloan.
Sushmitha is an MBA 2022 candidate at MIT Sloan and has experience in operations and engineering in energy and consumer products industries.
Sita will earn a BS degree from the University of Wisconsin-Madison in Molecular and Cellular Biology.
Khalil is a MIT Postdoctoral researcher. His work includes neuro engineering, medical devices, and drug delivery to the brain. He has previously engaged with multiple healthcare startup efforts and is a guest instructor at the Harvard T.H. Chan School of Public Health.
Grace will earn a BS from MIT in mechanical engineering with a concentration in medical devices and biomechanics.
David Lagier, MD
Research Fellow at MGH
David is a Research Fellow in Anaesthesia at Massachusetts General Hospital. He has expertise in ultrasonography and the respiratory system.
Rachel will earn a BS from MIT in electrical engineering and computer science.
Rober

t Langer, ScD

Institute Professor, MIT
Robert Langer is a legendary biomedical engineer and entrepreneur. He has written more than 1,500 articles and has over 1,360 pending or issued patents. He has conducted groundbreaking work in drug delivery and biomaterials.
Shivang Dave, PhD Ceo, PlenOptika
Shivang, a bioengineer and nanotechnologist, has been passionately involved with global health throughout his career. He has co-developed commercial strategies to numerous technologies, including drug-eluting intraocular lenses to reduce post-surgery infection burden in developing countries such as India
Giovanni Traverso, MB, BChir, PhD Assistant Professor, MIT
Giovanni leads a medical device lab focused on novel technologies for drug delivery and sensing throughout the GI tract. He is a practicing clinician with numerous medical device and therapeutic startup companies.
Srin Sridharan, BA Managing Partner, Thought
Srin has spent much of his professional career investing his time, research, and capital in the social impact and impact investment sector – developing pro-bono consulting initiatives for social enterprises, writing several publications and analytical opinion pieces on impact investing, and sourcing impact investment opportunities
Prana Foundation and Indventr Consortium Announces Partnership to Enable a Range of Affordable Ventilator Solutions during the Pandemic
- 9/14/20 -
Press Release
Frequently Asked Questions
Is it FDA-approved?
Project Prana has applied for emergency use authorization from the U.S. Food and Drug Administration (FDA) for iSAVE. Emergency use authorization can offer critical care patients access to a medical device that has not gone through normal FDA approval; this is used when no comparable or satisfactory alternative options are available.
What Testing has been done? What are the results?
The iSAVE has been validated using benchtop tests on commonly-used models of ICU ventilators (Hamilton, Puritan Bennet) as well as in vivo studies, ventilating two pigs on the same ventilator using the iSAVE. These demonstrated the ability for independent volume control, the ability to compensate for changes in one subject's status, and successful activation of alarm mechanisms. The full results were published in the journal,
Science Translational Medicine
, which can be found
here
.